How to keep your well water safe.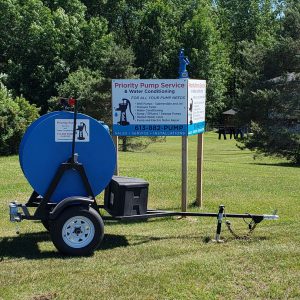 You probably already know that water generated by your well is pulled from groundwater that is created through the gathering of rainwater and melted snow that has passed through the natural filtering process of soil, sediments, and bedrock. But did you know that while nature's filtering process is incredible, it is not infallible, and groundwater is not 100% pure water having picked up broken down minerals along its filtering journey.
Ground water is not regulated like the water supplied by the township and therefore, your water is exposed to the possibility of contamination from septic leeches, bugs, and other environmental exposures like pesticides.
So how do you know if your water is safe to drink, and what are some things we can all do to keep our water safe?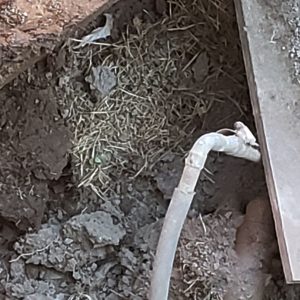 Testing:
You cannot always see bacteria, parasites, or chemicals. Your water may look, taste and smell normal but could still be contaminated. Microorganisms and some chemicals found in the surface and groundwater supply can cause long-term health issues, even if you are not feeling sick today. Having your water tested is the only sure way to verify that it is safe to drink and that your water treatment system is working properly. Should your tests identify an issue, Priority Pump Service is here to help you resolve it. Remember, just because your neighbours well was tested and observed to be safe that does not mean that yours is safe too.
Keeping Your Well Maintained: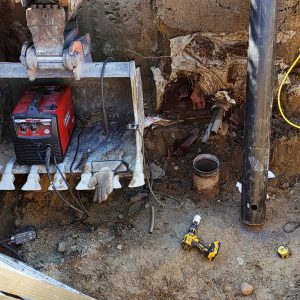 Like anything else, maintenance improves the performance of your well. One of the simplest things you can do to protect your water source is ensure that your well is up to code. Some easy things you can do on your
own are: checking that the well is a minimum of 16 inches above ground, ensuring there is a proper cap on your well, and lastly, making sure the area around the well is kept clean and clear. This helps ensure that there is nothing around that can leak or seep into the well. Additionally you can extend the life of your pump system by making sure your pressure tank is in proper working order.
Treatment:
Testing can be unnerving, particularly, if the test comes back showing that your water is contaminated. Don't worry – there are a myriad of treatment options available to you. Solutions are not a one size fits all, and Priority Pump Service can help you identify the one that is right for your circumstance. Some of these solutions can assist proactively and even improve the taste of your water.
Priority Pump Service is owned and operated by an independent licensed well technician. We offer 20+ years of experience dealing with a wide range of pump and water conditioning issues. We repair all makes and models along with electric motors, and provide well water trouble shooting services. We service all types of water wells, pumps and pressure systems from conventional to constant pressure. We also do well inspections and water testing for Real Estate, Home Sales, Home Purchasers or any other reason. All work is guaranteed.
---
24-Hour Emergency
Call or Text 613-882-7867
"OUT OF WATER" calls get Priority Service
www.prioritypumpservice.ca
---