Now Playing
Tragically Hip - New Orleans Is Sinking
12:55AM Plain White T\'s - Hey There Delilah
12:50AM Elton John - Rocket Man
12:46AM Mark Ronson Feat Bruno Mars - UpTown Funk!
12:41AM Foreigner - I Want To Know What Love Is
12:37AM Jimmy Eat World - The Middle
12:34AM Pat Benatar - Hit Me With Your Best Shot
12:31AM James Arthur - Say You Won\'t Let Go
12:27AM Bryan Adams and Mel C - When You\'re Gone
12:24AM Yes - Owner Of A Lonely Heart
12:18AM Our Lady Peace - Somewhere out There
12:15AM Doobie Brothers - Listen To The Music
12:11AM Simple Plan feat Nelly - I Don\'t Wanna Go To Bed
12:07AM FOO FIGHTERS - Learn To Fly
12:04AM Walk Off The Earth - Fire In My Soul
12:00AM Poison - Every Rose Has It\'s Thorn
11:58PM 54-40 - Ocean Pearl
11:55PM REO Speedwagon - Keep On Loving You
11:51PM John Fogerty - Centerfield
11:47PM MAROON 5 - Love Somebody
11:43PM Aldo Nova - Fantasy
11:39PM Gnarls Barkley - Crazy
11:34PM Heart - Heartless
11:31PM Sam Hunt - Body Like A Backroad
11:28PM Bonnie Raitt - Something To Talk About
show more ↓
show less ↑

Jamieson Bridal
Morning Show
In West Philadelphia born & raised, on the playground I spent most of my days! Chillin out maxin' & relaxin' all cool ….wait no, I'm Jamieson! That's The Fresh Prince of Bel-Air. Sorry!
I'm an Ottawa-boy who's been working in radio for almost 10 years and I could not be more proud to serve a vibrant & growing community like North Grenville. My wife and I started our family here and have made a ton of great friends throughout the area & it's that mentality that I like to bring every morning on 97.5 Juice FM.
Whether it's a great story, an event you're putting on or some juicy gossip…this is YOUR morning show! Let's have some fun and please don't ever hesitate to get in touch for anything.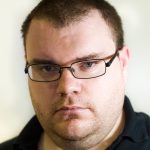 Drew Hosick
News and Afternoons
I've spent more than 10 years in the industry with a start in Alberta, but most of my time has been spent with Vista stations. My career in Vista began in Bancroft with a move to Kemptville in 2012 to help launch what is now 97.5 Juice FM.
For the first four and a half years I was the morning show host on Juice and recently have taken over afternoons and news reporting for the station in addition to other duties.
While I'm originally from a small town in Northern Ontario called Smooth Rock Falls, my wife hails from Winchester and we call the region home.
Now Playing
Tragically Hip - New Orleans Is Sinking
12:55AM Plain White T\'s - Hey There Delilah
12:50AM Elton John - Rocket Man
12:46AM Mark Ronson Feat Bruno Mars - UpTown Funk!
12:41AM Foreigner - I Want To Know What Love Is
12:37AM Jimmy Eat World - The Middle
12:34AM Pat Benatar - Hit Me With Your Best Shot
12:31AM James Arthur - Say You Won\'t Let Go
12:27AM Bryan Adams and Mel C - When You\'re Gone
12:24AM Yes - Owner Of A Lonely Heart
12:18AM Our Lady Peace - Somewhere out There
12:15AM Doobie Brothers - Listen To The Music
12:11AM Simple Plan feat Nelly - I Don\'t Wanna Go To Bed
12:07AM FOO FIGHTERS - Learn To Fly
12:04AM Walk Off The Earth - Fire In My Soul
12:00AM Poison - Every Rose Has It\'s Thorn
11:58PM 54-40 - Ocean Pearl
11:55PM REO Speedwagon - Keep On Loving You
11:51PM John Fogerty - Centerfield
11:47PM MAROON 5 - Love Somebody
11:43PM Aldo Nova - Fantasy
11:39PM Gnarls Barkley - Crazy
11:34PM Heart - Heartless
11:31PM Sam Hunt - Body Like A Backroad
11:28PM Bonnie Raitt - Something To Talk About