Police are stepping up their efforts to find a man who went missing from the Smiths Falls area last fall.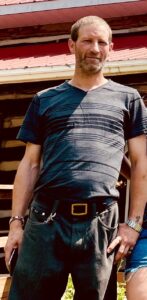 Forty-two-year old Lawrence Bertrim was last seen in the town's downtown on September 30th, at 11 p.m. 
Smiths Falls Police has been investigating, but a newly released social media video, says  OPP is now taking the lead role.
Smith Falls Deputy Jody Empey says in the video that Bertrim's family is quite concerned and they've released a new photo of the man (seen above). 
A special tip phone line has been made for people to call if they have information. It's 1-844-677-9404. You can also call Crime Stoppers at 1-800-222-8477.