Brought to you by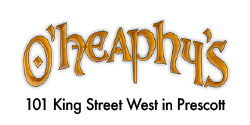 Sundays at Noon with Encore Show Wednesdays at 6pm
Picture a 1953 Cadillac Eldorado or the 58 Pontiac Bonneville Convertible. They were the best of the best and were the perfect pairing for a music era that introduced the world to something called Rock n Roll.
The only thing sexier than the slick polished paint on hot looking cars was the sound coming from the speakers as the DJ dropped a stack of wax and played all the jukebox jives.
Relive the true era of rock n roll on the Classic Cruiser Sock Hop, hosted by Joël Lamoureux. Jump in your roadster and head to the drive-in and crank up the classics from The Big Bopper, Bill Haley and the Comets, The Shirelles, Little Richard, Frankie Vallie and the Four Seasons, Patsy Cline and many more.