Local business owners were honoured at the 2nd annual North Grenville Breakfast Banquet. The event was held this morning at the municipal centre. The North Grenville Chamber of Commerce partners with the Municipality of North Grenville to host the breakfast.
The first award was Innovative Business of the Year, which went to Anne Walsh. She runs Art & Soul and is also a published author.
Walsh says being a mom and being an entrepreneur is a lot of the same. She says as a mom, you're on 24/7 and as an entrepreneur, you're at work whether you're at your business or not.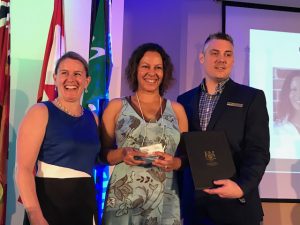 The second award was Female Entrepreneur of the Year. Natalie Castellas, who owns Catered Affairs at the Kemptville Campus, took home the prize.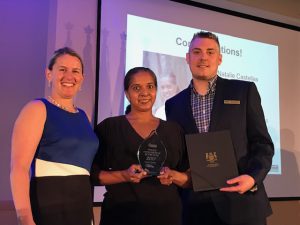 Male Entrepreneur of the Year went to Rob McNamara of KrisAlis Inc.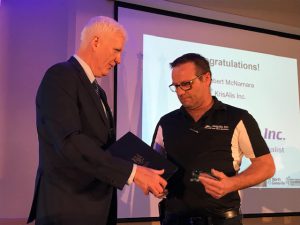 The Community Appreciation Award went to Rebecca Cronk, who owns Get Cronk'd Fitness Studio.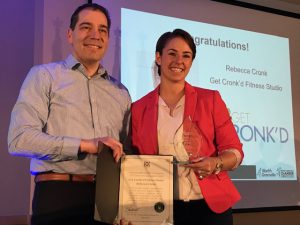 Karen Quigley of Saltastic won New Business of the Year.
The Young Entrepreneur of the Year Award went to Alexis Earl from First Stop Tool Rentals.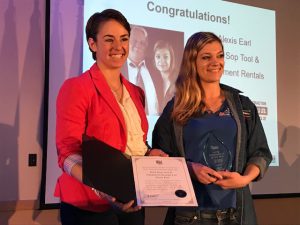 Earl says she couldn't be more proud to be in the industry, which is definitely still male dominated. She says it's given her so much confidence.
The new Lifetime Ambassador Award was presented to Terry Butler, who passed away in 2017, in honour of his work in the community. The award was accepted by his wife Josie.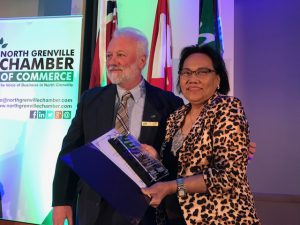 The Harry Pratt Ambassador of the Year Award went to Tom Graham, who runs TD Graham & Associates.